Futami-okitama Shrine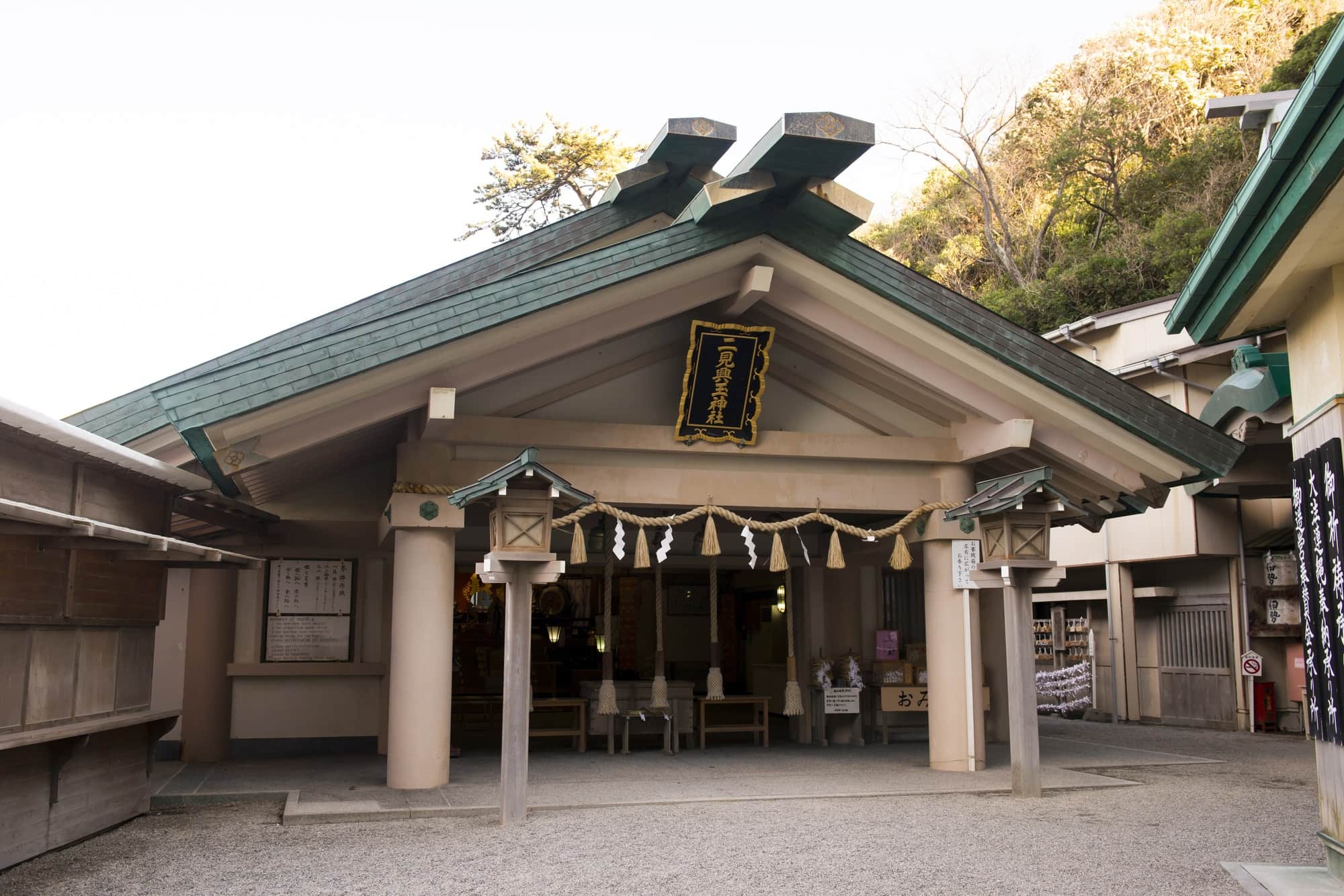 Futami-Okitama Shrine is located near the Futami-ura coast of Ise City, Mie Prefecture. Sarudahiko-no-oomikami, the deity of wayfinding in Japanese mythology, is enshrined here. The shrine is known for bringing luck in matchmaking and traffic safety.




Historically, people making their pilgrimage to Ise Grand Shrine would first visit the salty waters of Futami-ura Coast to cleanse themselves. In the present day, spiritual cleansing is performed through an "Oharai" (exorcism ceremony) at Futami-Okitama Shrine. The two "Couple Stones" at the entrance perform the same function as shrine gates, as an entrance marker to a sacred ground.




The "Mangan-gaeru" frog statues in the hand-cleansing station are known for the spiritual jinx, that says pouring water over them will make wishes come true. A great number of frog-related items and sculptures are offered to the shrine, due to the frog being the god Sarudahiko's servant in mythology.



Basic Information
Address
575 E, Futami-cho, Ise City, Mie Prefecture
Access
From

Futami-ura Station

about a 15-minute walk